LEGENDS STARN DANDY CANDY DNA-VP STDd OTDsc HSAs RN RA (two 200 scores) BN, littermate to WTCH HTCH Jellie!
Sire: Edi (2012 Finals Cattle Champion HOF WTCH Grainger's Everredy Legends Edi PATDsc RTDs AFTDs HATDIIIsdc)
Dam: Ally (HOF Legends Rite Up My Ally OTDd ATDsc CD RM, a HOF VCH WTCH CH Shope's Goodnight Bandit CDX RTDsc HA HX daughter)
SEE TALON'S PAGE for pictures of Candy's kiddos
DOB
EYE CLEARANCE
HIP/ELBOW CLEARANCES
TEETH
MDR1
050610

Certified Normal/No Notations

HSF4 clear by parentage

Hips are OFA Good and Elbows are Normal

Full Dentition

Scissors Bite

Normal by parentage
CANDY is trained and trialed on stock by Anne. Candy has wonderful natural talent, plenty of grit, and a natural sense of balance and a nice rate. Candy merited in started sheep. She's 20" tall, moderate coat and bone.
See Ned by our Candy x our WTCH Talon. Candy was spayed in 2013; she's Anne's full time house dog and Anne didn't want to deal with heat cycles. Candy's litter by Talon was a litter of nine, and Anne felt that was enough pups for Ms. Candy. Those pups are all doing awesome! Candy is Anne's full time shadow:) Scroll down for pictures of siblings and info on offspring.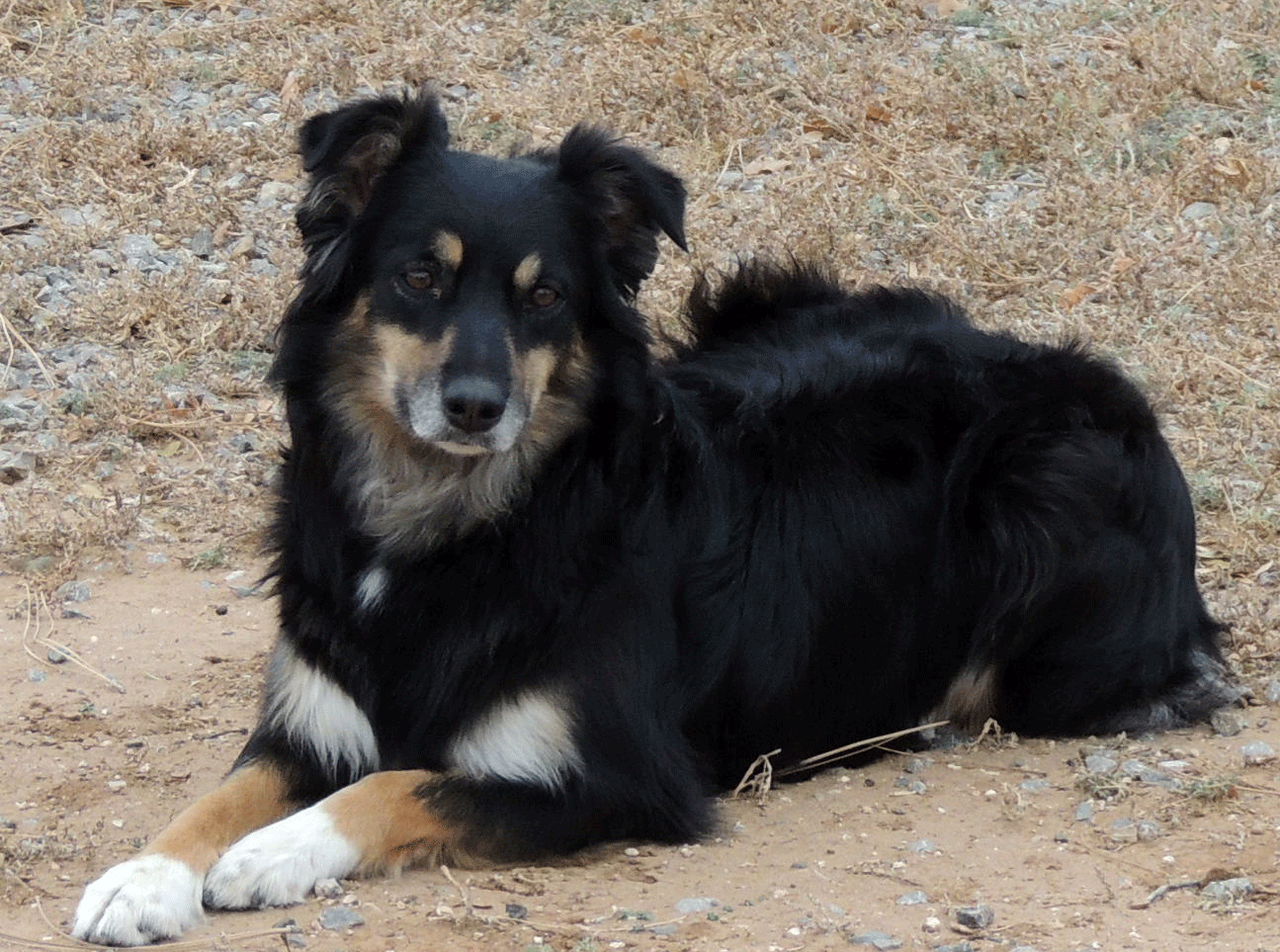 CANDY2013
PICTURE BELOW (CREDIT: EVELYN VINODRAGOV) (taken at the 2012 Lobo Classic)
Okay, Candy & I are going to work on her desire to bring the cattle out of the corner behind the panel so that Candy doesn't get hurt. You can see she has plenty of grit to work cattle.
Here she is at @ one year of age doing some practice work.
SIBLING SYD - Legends StarN Crazy Diamond STDc OTDds, owned by Kevin Smith/CO - PICTURED AT 12 MONTHS OF AGE - Syd was training in agility and in stock but mostly was Kevin's best bud - Unfortunately Kevin passed away summer of 2014. Thanks to Kim, Kevin's wife, Syd is being trained and trialed on stock by Terri Morgan.


SIBLING JELLIE, HTCH WTCH Legend's StarN Triple Threat, HSAs, HIAs, HXAs, HTDIIIge, HRDIIIs, HTADIIIs, HTADIIsg, HTADIs, CGCA, RATO, TKD-T, RN (ASCA & AKC) OWNED BY LAURA DE LA CRUZ/TX - PICTURED AROUND SEVEN MONTHS OF AGE - Ellie is hitting heads and heels on cattle. Producer of major pointed offspring. 2015 BUCKLE WINNER!