HOF WTCH Legends StarN Say GNite Gracie AFTDs BN RN DNA-VP (GRACIE)
SPAYED
11/13/07 - 1/23/2017
Unfortunately Gracie ate two things (solid objects unidentifiable by the ultrasound vet or two other vets ). She had surgery to remove these but they had done their damage already and made Gracie very ill. We have no idea why she ate these two things (Gracie was not one to consume anything on the ground nonedible). We have no idea where those items came from. Our shop door is kept closed, and our yard is neat and tidy and covered in grass. We do irrigate and that's the only way we know of that these items could have come into our yard. I stilll have these two items in a baggy and to date no one has been able to identify these items. Gracie was timely treated by two different vets, put on applicable meds, iv'd, and surgery was done immediately after the ultrasound. We were all heartbroken to lose Gracie at such a young age, but she simply was unable to recover from the damage done.
ASCA year 6/1/2014 to 5/31/2015: Shelby & Gracie earned the 500 club award for junior handling - they are also #1 working junior (two scores of 122!) and All-Around Junior (also picking up the BN and RN titles)
Gracie is a multi-WTCH producer (5 by our HOF Edi) with pups also titled in multiple venues
Linda Barhite of Oxbow Aussies offered us Gracie back after the 2010 ASCA Nationals. Linda wasn't too fond of heat cycles, and none of us wanted Gracie spayed. We bought Gracie back, and she returned to us on 11/6/10. Steve finished up Gracie's WTCH and put AFTDs on her. Gracie took Shelby to the 500 club and to win the prestigious Junior Achievement award.
Gracie gave us 8 pups by our HOF WTCH Edi.

We have our Garth by Gracie x Edi. VISIT GARTH to see all of Gracie's titled offspring - WTCHs/HTCH/UD/PDCH/advanced/merits, agility, obedience and one tracking certified ... INCREDIBLE LITTER AND AWESOME OWNERS!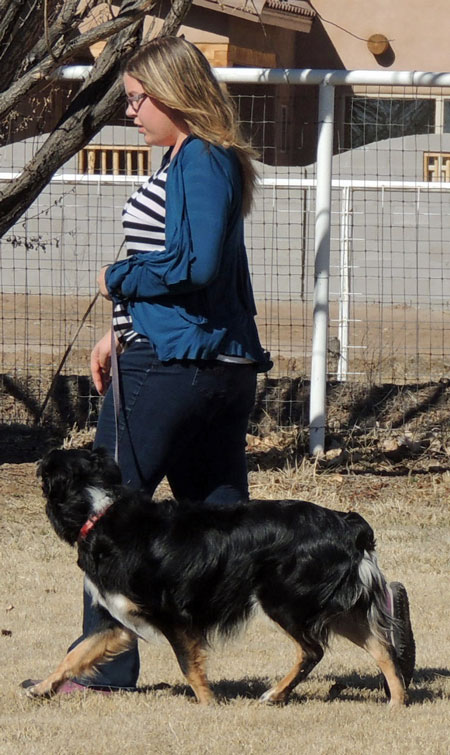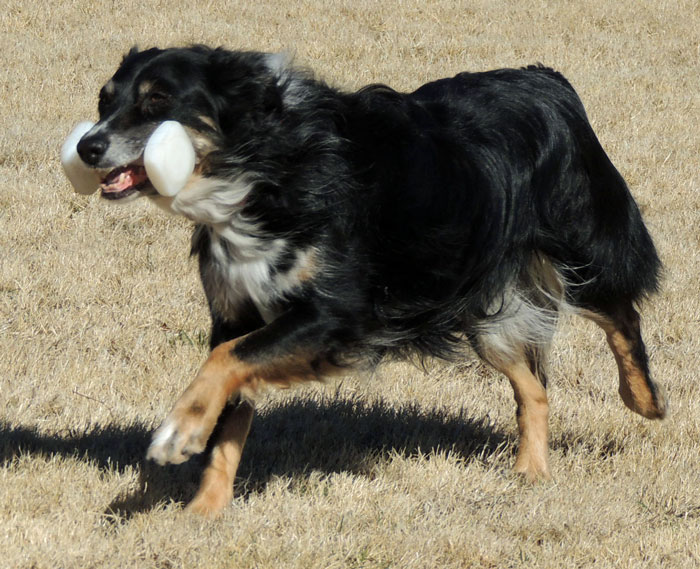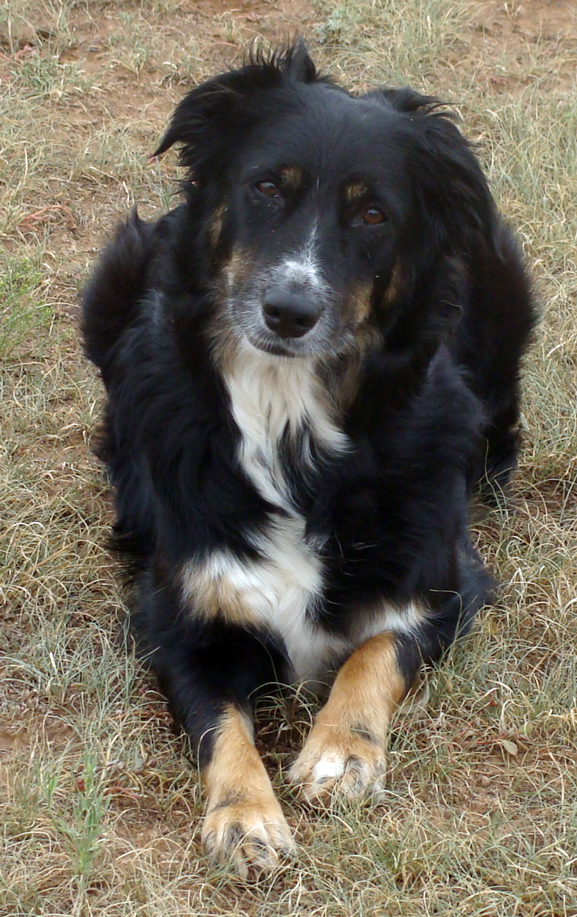 See her working stock in the pictures that follow.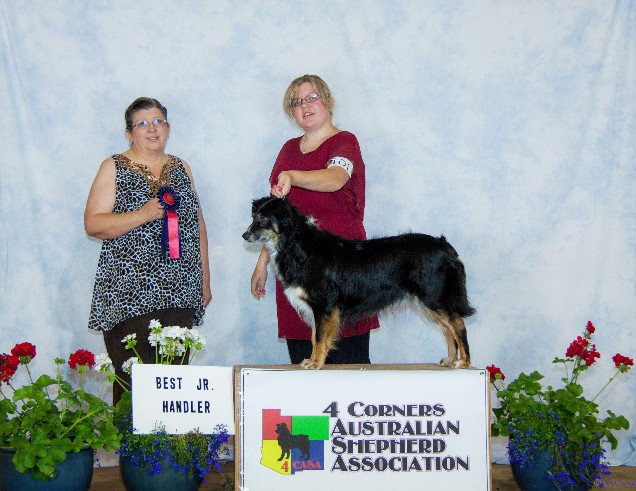 Pictured with Senior Breeder Judge Celeste Telles
six best junior handler awards their 1st weekend out in Cortez, CO
sire:
WTCH Legends of Teewinot's Talon PATDsc RTDs HATDIIIs DNA-VP (HIT sheep ASCA WI Nat'ls; Talon's dam WTCH Rosy was HIT sheep WI Nat'ls 2 years before Talon won)
dam:
HOF Legends StarN Rite Up My Ally OTDd ATDsc CD RM DNA-VP (a HOF VCH WTCH CH Shopes Goodnight Bandit RTDsc HXd HAs CDX daughter; Bandit was a multiple finals qualifier and a finals stockdog placer)
DOB

HIPS

ELBOWS

EYES
TEETH
DNA
MDR1
HEALTH ISSUES

111307

OFA Good

Normal

Cleared

clear of heretary cataract mutation HSF4 by parentage

Full

Scissors

Verified

Normal/Normal

None
HONORS:
Advanced titles put on by Steve Shope (Gracie is currently in the merits & qualified for finals in sheep & ducks - she'll not be campaigned to the finals).
When owned, trained and handled by Linda Barhite, Colorado:
MPS CO Memorial Day Trial
MPS Montana Cow Country Classic
MPS Montana Grizly Jambore
2010 ASCA Pretrial: 1st place open cattle (qualified all stock and missed HC Open by one point)
ASCA Nat'ls 2010 2nd in Open Sheep
Merits (cattle, sheep, ducks started)
SCROLL DOWN FOR THE HONORS HER SIBLINGS HAVE EARNED
PICTURES OF STEVE & GRACIE TRAINING HERE AT THE RANCH:
Penning cattle w/Steve 6/11 and practicing up for the Howler & the Classic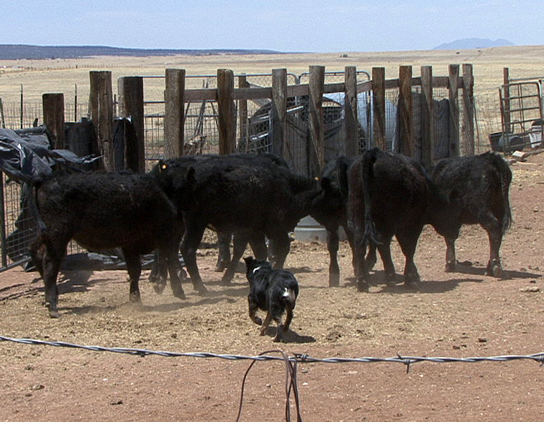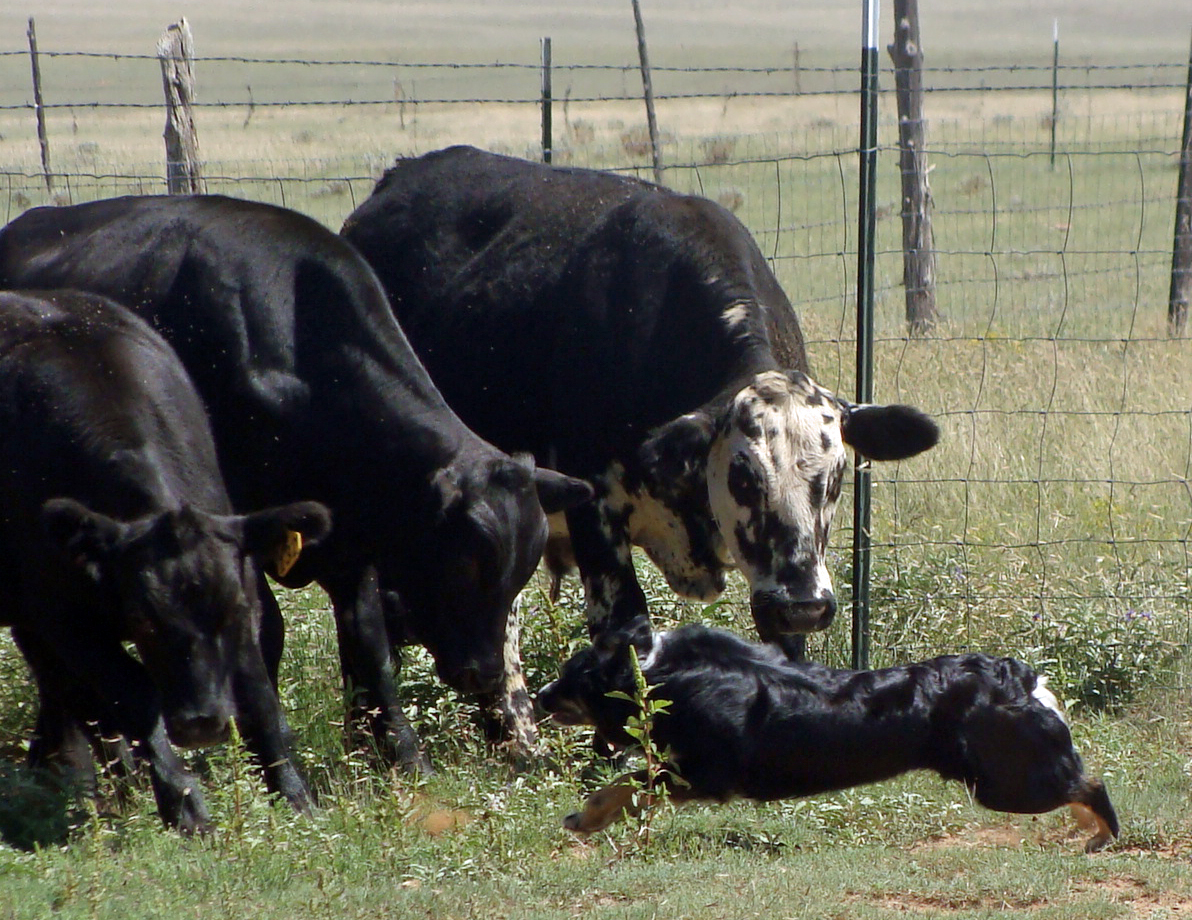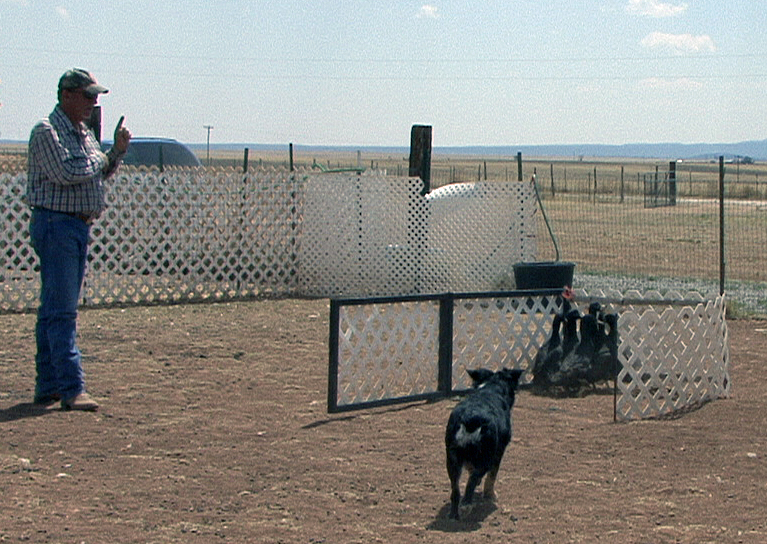 Gracie showing off penning the ducks
PICTURES OF GRACIE WHEN UP IN COLORADO W/LINDA:
With Linda Barhite working sheep as a youngster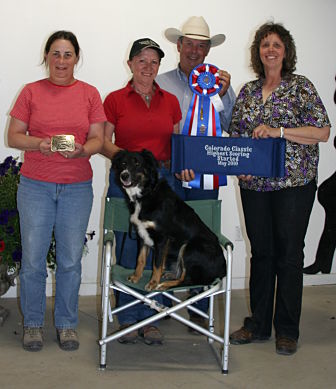 Gracie was the three judges' choice for MPS at the Memorial 2010 Colorado Cluster. Thank you, handler Linda Barhite, and thank you judges: Lori Middleton, Ken Lyle, and Maxine Schvaneveldt.
LITTERMATES TO GRACIE:
This litter has done remarkable things at a young age:
SWEEP: WTCH Legends StarN SweepN Tower Mtn (finals points ALL stock) RD - High Combined Non-WTCH award! RD, ofa-g, eye cleared - he's hit the trialing circuit and he's doing outstanding - merits cattle/sheep in started and Labor Day weekend 1st day out picked up all his open titles with 6 1st places! Thank you John Knepper for all you are doing for and with Sweep! Sweep took a 3rd place on started ducks at the Lobo ASA Howler and a 2nd on started sheep at the 2009 ASCA Nationals! Thank you, John & Connie, for being Sweeps #1 love. Merited in open!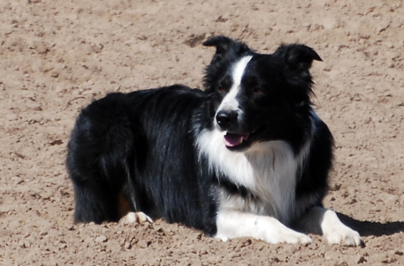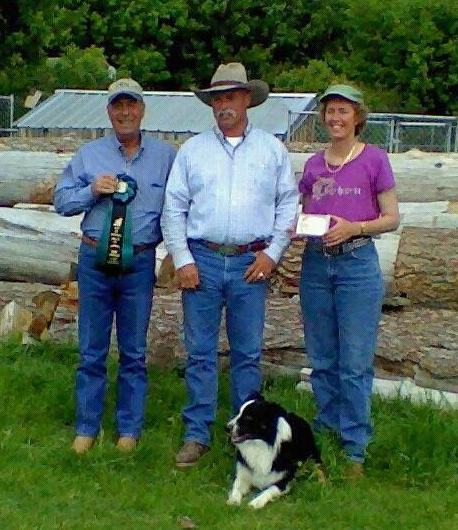 Sweep is also featured on our index page; if you scroll down, you'll see him working cattle. He's also pictured directly below.
Sweep takes HC Non-WTCH with his partner John at the ASA of Montana June, 2011 trials
DEACON: (PICTURED BELOW) usdaa ADCH Legends StarN Deacon Blue, ofa good, eye cleared, USDAA titles: Standard Agility Master, his Tounament Master Bronze and Gambler, Snooker and Jumpers Master plus Adv.jumers(AJ), Adv.gamblers(AG), Adv.relay(AR)and Adv.Snooker(AS), Agility Advanced Dog. owner John Beede/FL - They made the Grand Prix finals to the 2nd round on 6/5&6, had a beautiful run and made the cut for byes to Grand Prix 2nd round at Nationals. The class was huge...over 100 dogs in the 22 in. class alone.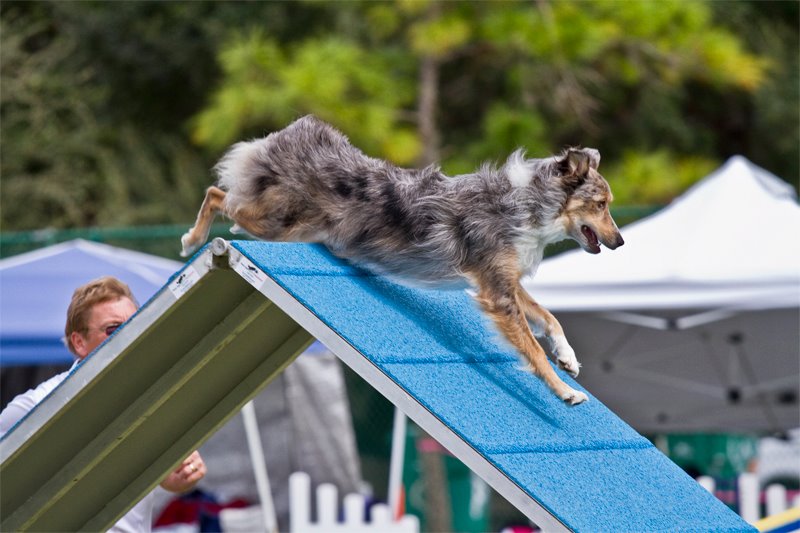 OVER TO THE MAIN INDEX