ALLY - HOF Legends StarN Rite Up My Ally asca RM CD OTDd ATDsc HRDs - produced three WTCHs and an ADCH plus ... 082604-010418
082604-010418
Ally was spayed 4/5/2012 - she had one litter by our WTCH Talon and one litter by our WTCH Edi
Ally is retired and residing with Connie Sharpe as Connie's companion and living assisted therapy partner
DOB 082604

HIPS

ELBOWS

EYES
TEETH
DNA
THYROID
MDR1
HEALTH ISSUES

COI: 2.8%

OFA good

Elbows Normal

Cleared

Non carrier of cataract gene HSF4

Full

Scissors

Verified
Normal
Normal/Normal

None
HONORS:
High Combined Overall out of the Started Class CASA/CO Trial '07
High Combined Started Trial Dog CASA/CO Trial '07
High in Trial Aussie - ASANM 1/22/09 Obedience
#3 started ducks ASCA® Merits
Qualified for MVA 8th Annual Three Pine Ranch Trial Classic
HIT Aussie (3 times) and HIT Overall (1 time) Novice Obedience Companion Dog Title (scores: 197/195/188.5) - Ally has never been to an obedience class; she's trained here at the ranch - she finished #16 ASCA merits. She is training for open and utility:)
Ally's Sire: HOF VCH WTCH CH Shope's Goodnight Bandit CDX RTDsc HS-As HX-Ad DNA-CP, OFA-G, full dentition, scissors, eye cleared, MDR1 normal/normal - visit his website to see why he's Hall of Fame (HOF) - Bandit qualified and competed several times in the ASCA Stockdog Finals; he finished #5 cattle as a 2 year old.
x
Ally's Dam:Diamond S Pepper DNA-CP (sibling to WTCH Diamond S Just Do It -Nike, WTCH Diamond S Drifter, & WTCH Diamond S Sidkik - Dox (futurity winner) - Pepper has a broken left back foot and was never trialed; she can, however, peel cattle off a fence - she's tenacious and fearless, OFA-G, full dentition, scissors, eye cleared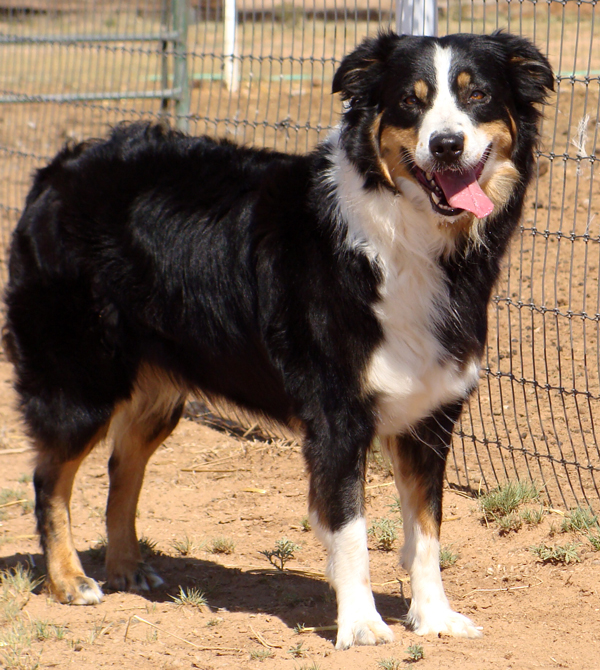 Just like her sire Bandit, Ally is the best buddy anyone could ever hope for!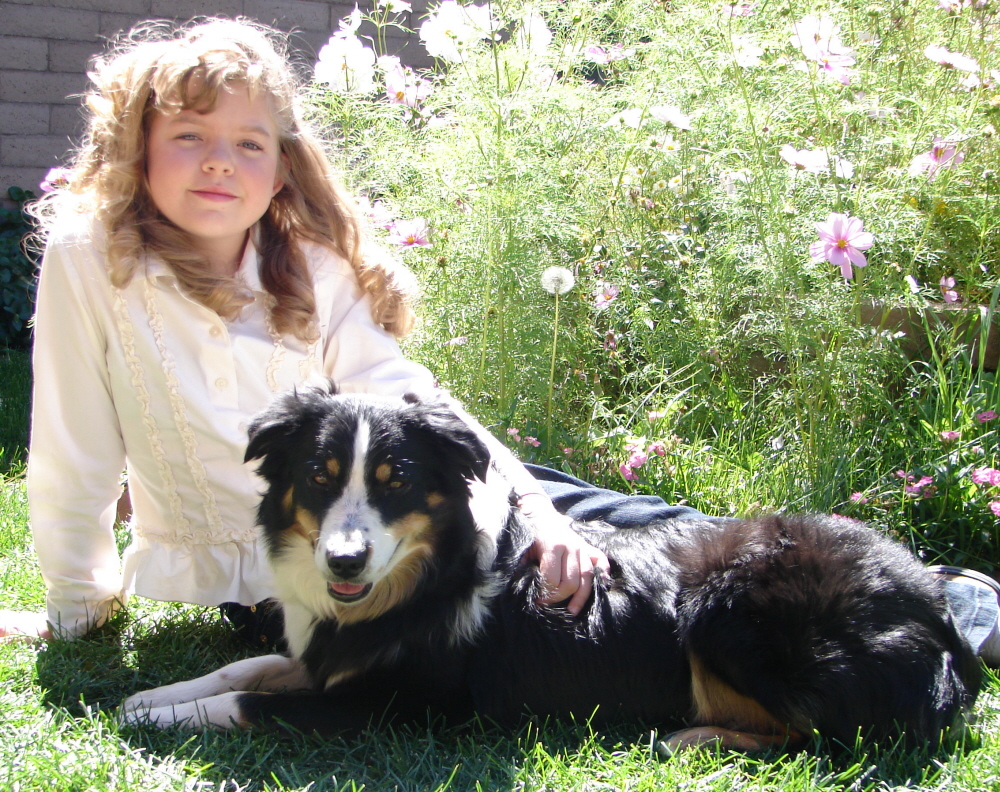 Congratulations to the following littermates of Ally:
BRISCO - jumpers champion (JCH), Gambler Champion (GCH) and Tournament Gold (TM-Gold) in USDAA relay champ.(RCH), standard champ. (SACH), snooker champ.-Bronze (SCH-Bronze) and Tournament Champion-Silver(TCH-Silver), ADCH (Agility Dog Champion), TM-Silver (tournament master -silver) and ChSN (snooker champion) Legends StarN Law-N-Order akc MAD AX AXJ EF usdaa SG SR AD (multi qualifier for USDAA finals in grand prix, steeple chase & team) awesome owner Greta Beede:) - finished 18th in team snooker (100 plus in that jump height), placed 32nd in Steeplechase finals AND MOVIE STAR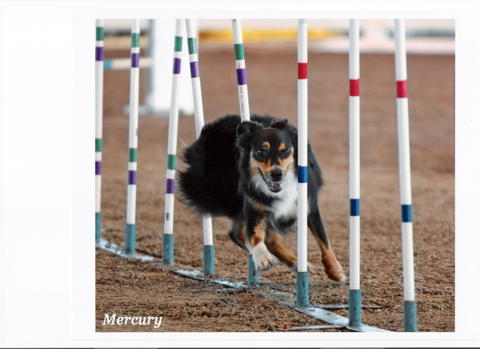 Legends StarN Goin Back to Cali STDs & owner Holly Dominguez, top 20 started sheep ASCA merits
Legends StarN Pandomonium TD NA NAJ & owner Lisa Futch on their agility titles and therapy certification.
Legends StarN Pearl TDI & owners Jodi Ludden, Ann Labelle & Becky Beckyman on Pearl's therapy certification, her being used for farm work, and for her training in obedience. She's currently been bred; check the Rising Sun website for more particulars.
JAZZ - Legends StarN Rhythm N Blu NA, NAJ, NAC, NGC, NJC, RS-O, GS-O, JS-O-OP JS-O-SP, GS-E JV-E and SS, owners Linda & Ken Shoemaker
Legends StarN One Tuff Angus JV-N GV-N, owned by Chris Carlson
Littermate Legends StarN Beaudreau lives on a ranch/farm and serves as a guardian and right hand man to a family of eight:) Beaudreau would have been an awesome stocktrialing partner.
ALLY'S KIDDOS:
BY WTCH LEGENDS OF TEEWINOT'S TALON RTDsc PATDsc DNA ( Talon)
(3 HOF points) SWEEP - WTCH Legends StarN SweepN Tower Mtn (TWO HC Non-WTCH awards) RD, ofa good, eye cleared & QUALIFIED FOR FINALS! Sweep took a 4th place at the Howler PreTrial at the Nationals, and he qualified in every class of stock! He took a 2nd place on sheep at the 2009 ASCA Nationals! He's seated top 10 sheep and cattle started merits in ASCA. He's seated in the merits. Owners, John & Connie Knepper/WA (handled by the talented John!)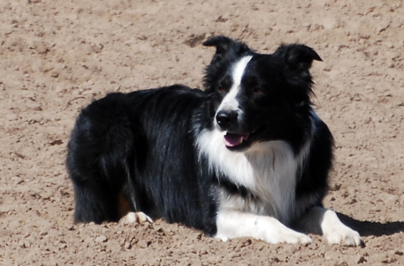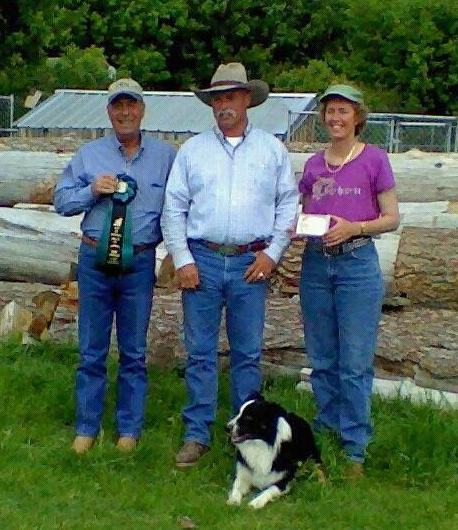 Sweep is also featured on our index page; if you scroll down, you'll see him working cattle.
DEACON - ADCH Legends StarN Deacon Blue, ofa good, eye cleared. USDAA titles: Adv.jumers(AJ), Adv.gamblers(AG), Adv.relay(AR)and Adv.Snooker(AS), Advanced Agility Dog (AAD) , talented owner John Beede/FL - made the Grand Prix finals to the 2nd round 6/5&6 had a beautiful run and made the cut for byes to Grand Prix 2nd round at Nationals. The class was huge...over 100 dogs in the 22 in. class alone.

BREE: Legends StarN Sea Breeze RN STDds. Bree is training in competitive dance, on stock, and in obedience. She's was owned by the late Janetta Harrell/AZ
GRACIE - WTCH Legends StarN Say GNite Gracie AFTDs - MPS CO Memorial Day Trial; MPS Cow County Classic Montana; MPS Montana Grizzly Jambore ) - Gracie, ofa good, eye cleared
Tye (Legends StarN Ty on Tails) - owner Ken Ferrill/AZ - Ty succumbed to Valley Fever.
By WTCH Grainger's Everredy Legends Edi RTDs PATDsc DNA
We retained Candy! Legends StarN Dandy Candy STDd OTDsc RA (2 legs BN) HSAs (merited started sheep). Hit her link to check her out - this is one talented up & com'n stock dog. Meet Candy's siblings directly below: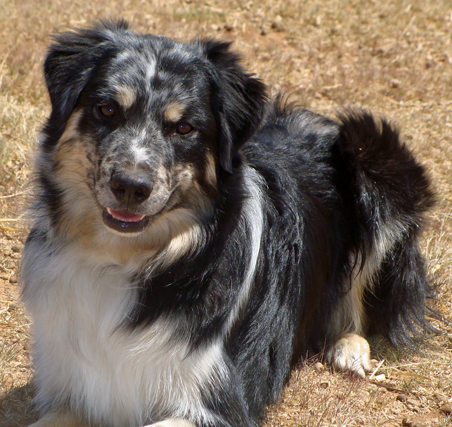 SYD (STDs), DARK BLUE MERLE MALE. Syd is owned by Kevin Smith of Colorado - Syd is training in agility and in stock work.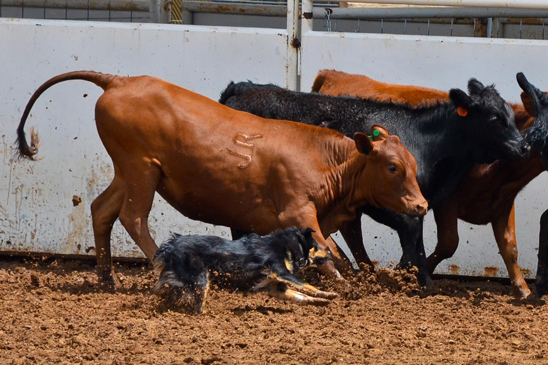 Ellie (WTCH Legends StarN Triple Threat RN HTADIIIs RATO CGCA is owned by Laura De La Cruz of El Paso, Texas. Laura De La Cruz is an AHBA judge and owner of several border collie working champs.
Ally spent some time doing junior handling conformation with Shelby three years ago, and the two earned Degree Two. Ally earned herself an 87 out of 90 on her MVA evaluation at the Classic in '08, qualified in open sheep/ducks, and earned herself a 195 obedience leg:) She finished top 20 ASCA merits for her novice companion dog title; she's never been to an obedience class. She is ranch raised and trained:)
She's a natural retriever, gets along with all dogs and all people. She's a great surrogate Mom to pups. She's actually a replica in temperament and attitude of her Sire VCH WTCH Bandit, but she talks up a storm like her Mom Pepper.
Ally is an absolute cutey who wears her every mood smack dab in her facial expressions - she's full of life all the time. Very correct coming and going, a self-stacker, spends most of her exercise time checking out what the livestock are doing, can be yappy if she's excited or ticked off, wonderful with her packmates, our visitors to the ranch, and terrific with children.
PEDIGREE FOR ALLY (credit given to http://www.hrdndog.com
Pedigree of:

Legends Star N Rite Up My Ally
Black oTDc ATDsC C/W, asca & akc registered

AS-22624G25F-PI F=1.86%
F
E136495
8/26/2004

HOF VCH WTCH Ch Shopes Goodnight Bandit CDX RTDcs HS HX DNA-CP
Black W RF AS-9464G24M F=7.00%
E66426 DL52078106
3/1/1994
asca/akc Ch Sand Ridge Ventana
Blue RF AS-7429G28M F=12.05%
E52983 DL46810801
9/17/1991
Windhills Claim Jumper
E31154 DL46218701
HOF Ch Jubilees Federal Agent
Ch Lady In Red of Heatherhill
Viva Las Vegas of Starcross CD
E26653 DL47332101
Midnight Special of Somerset
Ch Visions of Fireslide
Wilcoxs Bitablue Always Raven, working ranch dog
Black W RF F=1.78%
E57102 DL50067301
1/25/1992
Truelucs Hushup Kid
DL46056702
Ch Truelucs Impressive Kid, over 60 BOB's
Truelucs Smurfette (dam to our VCH WTCH CH Claugene)
HOF Wibi Black Velvet
DL50355001
Wibi Crystal Blue Smoke
Queenslands Sissy
Diamond S Pepper
Blue (littermate to WTCH Diamond S Dox Sidkick RTDs, WTCH Diamond S Drifter, WTCH Diamond S Just Do It, C/W RF AS-18424G76F-NOPI F=3.69%
E89004
2/27/1997
HOF WTCH Hangin Tree Dude PATDcs RD RTDcs DNA-CP
Red Merle C/W AS-8698G33M F=31.67%
E61004 DL81203401
8/16/1992
Hangin' Tree Spook OTDc STDds DNA-CP
E50739 DL57402501
WTCH Hangin' Tree Working Blue RDX
HOF Slash V Cherry Cola
Hangin' Tree Roja
E50740 DL57402502
WTCH Hangin' Tree Working Blue RDX
HOF Slash V Cherry Cola
HOF 45 Ranch Blackberry Brandy (littermate WTCH 45 Ranch Bulls Red Rose)
Black C/W RF F=10.73%
E78046
4/10/1995
Stockdog Finals Grand CH, HOF WTCH The Bull of Twin Oaks CD RTDcs RDX DNA-VP
E27663 DL45688501
HOF WTCH The Bear of Twin Oaks CD DNA-CP
WTCH Twin Oaks Poky Cody STDs OTDcd DNA-CP
Twin Oaks Fredrica STDcds
E58512 DL46937001
WTCH Windsongs Falcon RTDcs DNA-CP
Twin Oaks Duchess
pedigree courtesy of http://www.hrdndog.com (updated by Legends Starn)