W E L C O M E
LEGENDS THREE PINE RANCH
ESTANCIA, NEW MEXICO
THE RANCH IS LISTED WITH UNITED COUNTRY REAL ESTATE Hit the link to take a tour. Drought is over and grass is high. Ranch is very green (much greener than in the picture below). Grass is going to seed. Great view of the Manzano mountains from the ranch. Two large trial arenas, holding pens, 2 acre fenced areas, round pen, smaller training area, four fully fenced (including one sheep fenced) 90-acre+ pastures with water trap, gated facility, shop, a few weather-protected and covered kennel runs, outbuildings for storage, indoor lap pool, wonderful well, plenty of trees around the house, spacious house w/new carpet and flooring (2 fireplaces), ... You can email us for particulars or talk to the realtor. Very reasonably priced. More pictures of the ranch at the link to the realtor above and more pictures on this webpage and also linked below.
No pictures or contracts from this website may be copied and/or used without the expression written permission of the website owners.
WE HAVE NO PUPS OR ADULTS AVAILABLE. WE ARE NO LONGER BREEDING DOGS.
Pictured is: Legends Star Ruby RN STDs OTDc, major pointed breed, assistant-living therpy trained.
HIT HERE to meet all the titled Legends & StarN Aussies and their owners.
Legends is HALL OF FAME EXCELLENT WITH THE AUSTRALIAN SHEPHERD CLUB OF AMERICA, INC. AND HALL OF FAME WITH THE UNITED STATES AUSTRALIAN SHEPHERD ASSOCIATION. Interview with the Shopes (40 pages including pictures) is in the 2012 Australian Shepherd Annual
StarN is HALL OF FAME EXCELLENT WITH THE AUSTRALIAN SHEPHERD CLUB OF AMERICA, INC.
If you need our cell phone numbers, please email us.
PRODUCTS/SERVICES

HALL OF FAME EXCELLENT

LEGENDS - all titled dogs

HALL OF FAME EXCELLENT

STARN - all titled dogs

How to Choose, Raise and Train a Puppy (FREE PDF OR DOC) - our gift to you

Meet Steve & Anne Shope

Meet Stephanie Shope & Shelby McDaniel
All training product updates (Stockdog 101/video and manual, and Practical Obedience/video and manual) are on hold until we get the ranch sold and our daughter's health is better. We apologize for the inconvenience. Both products have been pulled off the market.
Steve is residing on the ranch in Estancia, NM until it sells
Anne, Stephanie, & Shelby reside in Albuquerque at our new home and facility (2.5 acres in the South Valley). Steph and Shelby are under doctor's care at this time. You can follow them on Facebook. Stephanie has a medical blog that she started May, 2014. (LANDLINE: 505/508-1971)
Contact Steve (ASCA/AHBA stockdog judge & stockdog clinician). Steve is staying at the ranch until it is sold; then he'll be in Albuquerque with the rest of us. (CELL: 505/328-0573)
Contact Stephanie (ASCA senior breeder judge - NOT accepting any judging assignments due to severe ongoing health issues)
SOME PICTURES OF THE RANCH
Contact Anne (ASCA senior breeder judge, rally judge all levels, obedience judge through open) - also on Facebook - Accepting minimal assignments at this time due to Stephanie's health. Residing in Albuquerque. (LANDLINE: 505/508-1971)
Contact Shelby (junior)

AUSSIES RESIDING IN ALBUQUERQUE

AUSSIES RESIDING AT RANCH
VCH CH Legends StarN Max A Million CDX RM OTDc ATDsd - neutered - almost 12 years of age

LINKS

WTCH Legends of Teewinot's Talon PATDsc RTDsc HRDIIIs, HIT sheep WI ASCA Nationals. Talon is now 12 years of age.

WTCH Legends StarN Say GNite Gracie AFTDs - spayed, doing junior handling with Shelby
THE AUSTRALIAN SHEPHERD BREED STANDARD

HOF WTCH Graingers Everredy Legends Edi PATDsc RTDs AFTDs HATDIIIsdc, 2012 ASCA Nationals Cattle Finals Champion

Legends StarN Dandy Candy STDd OTDsc HSAs, merits in sheep - spayed, training on stock
LINKS to clubs, websites, and educational information

Legends Country Strong - Garth - resides at the ranch & in Albuquerque - Garth is training on stock and in obedience. He is standing at stud to a limited number of select & approved bitches.

CH StarN Meant To Be By Testimony RNX RAX CD, spayed/training in assisted living therapy - Kismet

NO PUPS AVAILABLE/NO LITTERS PLANNED

 fyi: ukcCH UR02 asca CH ckc PTD akc (multiple RWD to majors) Legends StarN Divine InterventN asca RAX (1 leg CD) akc RA (1 leg RE) CD CALEB is with the Radloff Family in Michigan. He is coowned at this time by the Radloffs and Anne Sbope.
StarN Legends Courage Under Fire - Moxie - the up & coming pup by our Garth x our Kismet

OUR DOG WELLCARE PHILOSOPHY

LEGENDS AND STARN ARE NOT BREEDING DOGS - NO PUPS OR ADULTS AVAILABLE
Legends Indigo Girl of Oxbow STDdc ATDs (1 leg OTDc) - all titles earned on her debut weekend!

(trialed/trained by Barb Moe)

WTCH Oxbow's Chip Off the Old Block x True Grit Legends EZLuvN Sadie OTDds ATDs (one leg ATDc)

Owned by Judie Manuel/Montana
IN MEMORY OF THOSE GONE BUT NEVER FORGOTTEN
BANDIT - HOF VCH WTCH CH Shope's Goodnight Bandit CDX RTDsc HSAs HXAd
CLAUGENE - BISSv VCH WTCH CH Lady Claugene Shope CDX RTDsc ROMIo ROMIIp
MISTY - VCH WTCH CH Trueluc's Misty Blus Shope CDX
ROSY - HOF WTCH Diamond S Legends Rosy RTDsc
GUS - WTCH Las Rocosa Western Legends RTDs
PEPPER - Diamond S Pepper (littermate to WTCH Dox, WTCH Nike, ...), injured/never trialed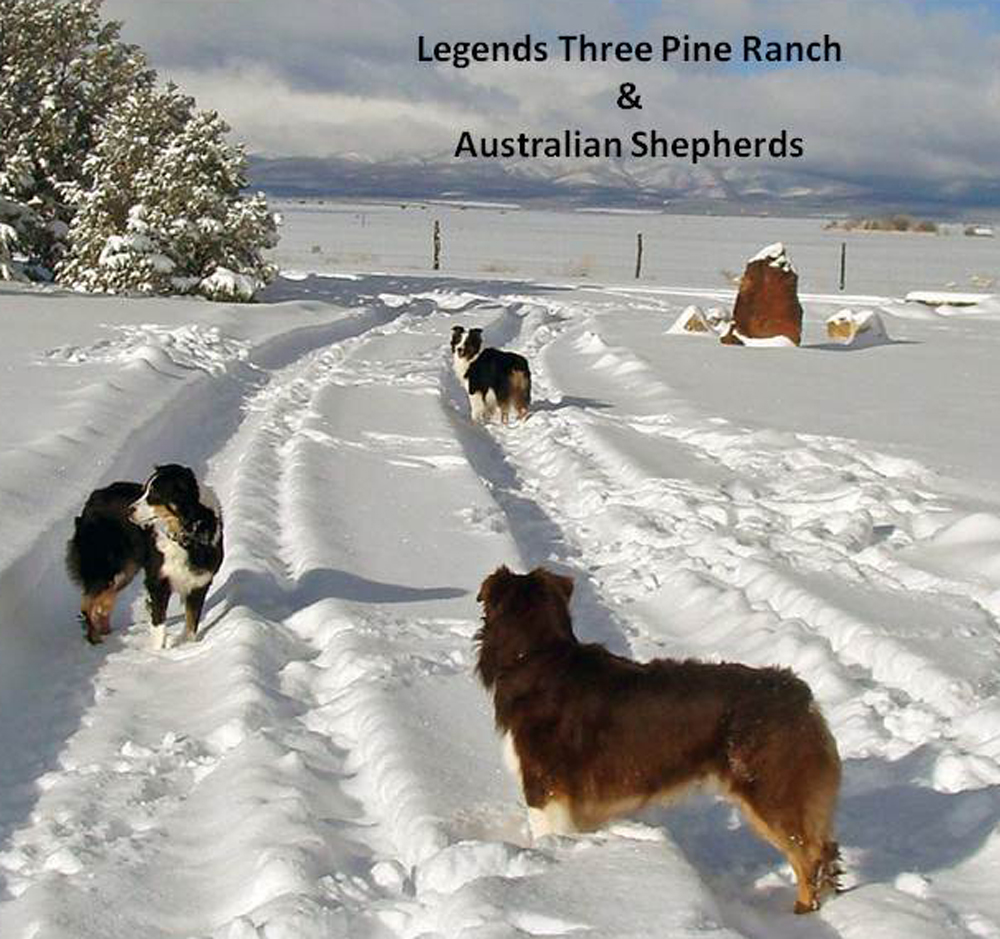 Pictured: Manzano mountains pictured in the background to the west pasture - dogs (top to bottom) are VCH CH Legends StarN MaxaMillion CDX OTDc ATDsd RM, HOF Legends StarN Rite Up My Ally CD RM OTDd ATDsc, and CH Legends StarN King of the Jungle taking a walk in the snow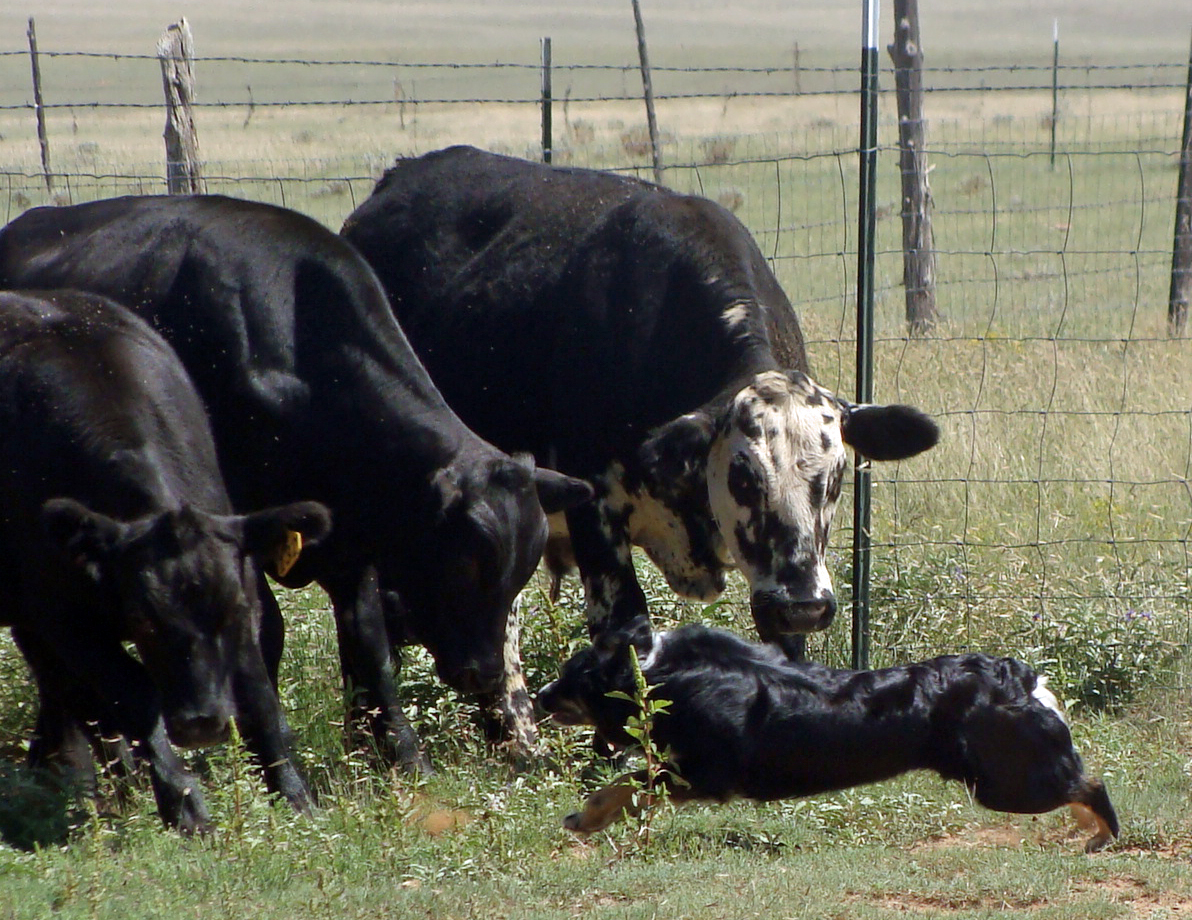 Preserving, promoting and showcasing the working instinct of the Australian Shepherd for 20+ years
Pictured: WTCH Legends StarN Say GNite Gracie AFTDs
THANKS FOR VISITING